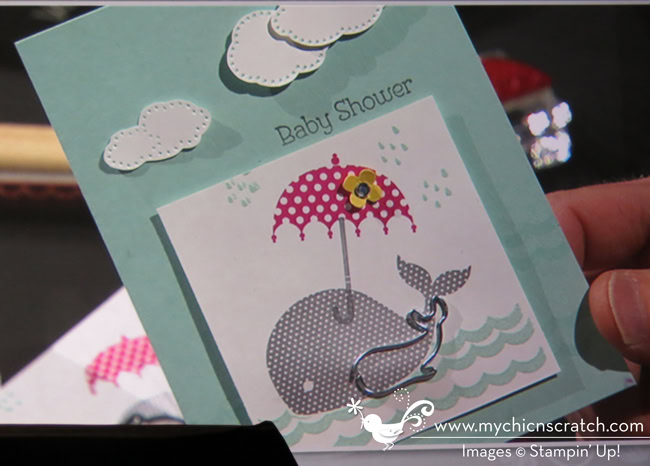 I'm sharing you some pictures from our Stampin' Up! Leadership meeting.
The first picture is one of the cards that was made on stage during the pajama party.
I LOVE the Oh, Whale stamp set so much that it's going to be my Stamp Kit of the Month for March (SKMC members don't order it …. unless you can't wait).
Don't you love the Cute Clips (shown on page 28 of the Spring Catalog)?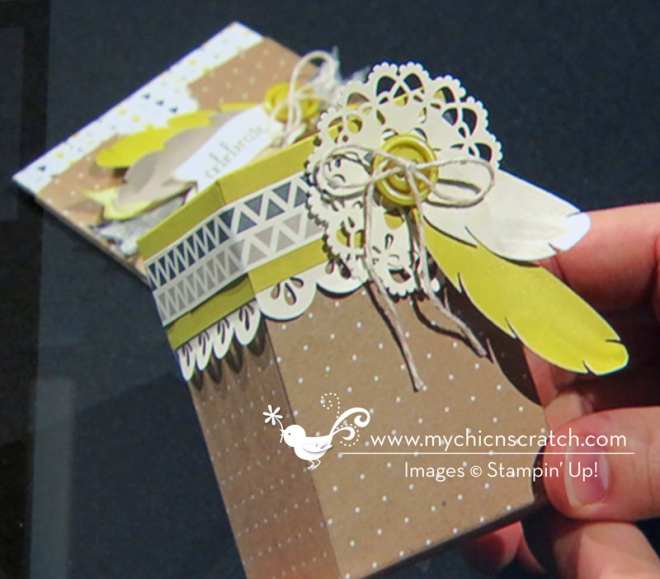 The next picture is of a box …made with the Boutique Boxes Bundle on page 25 of the Spring Catalog. How did I miss that in the catalog? I must order them asap!!
To see more pictures from Leadership .. visit my Leadership 2013 Photo Album in my Photo Gallery. Right now I have a few pictures ..but I'll add more as I get time. I'll post a little note on my blog each time I add a few more (my goal is to add 10 a day).
Speaking of my Photo Gallery … I'm not sure if you noticed ..but I've been slowly but surely adding more pictures. Again … I have a goal to add a little more each week until I get caught up.
Let's talk about all the promotions we have going on …
Dude, You're Welcome
My Paper Pumpkin
Best of 25 Years!
Sale-a-bration
We've talked about three out of four of those … but .. I've waited to talk about the Best of 25 Years! until we get closer to Sale-a-bration.
Let's break it down ..
The Best of 25 Years is a new stamp set every month …. and since it's not while supplies last .. I thought you might want to order it during Sale-a-bration. I'll talk more about it tomorrow .. but again …. remember Sale-a-bration starts in a week.
Have a great day!!