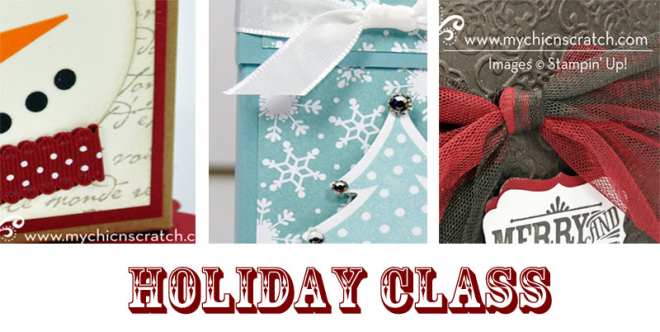 Stay tuned for my Virtual Holiday Class …..where you'll learn how to make these Stampin' Up! projects with step by step instructions ….online ….in the comfort of your own home!
Have a great day and I'll see you tomorrow!
p.s. Thank you to the ladies on my Chic n Scratch Facebook page that helped me make some decisions yesterday!!