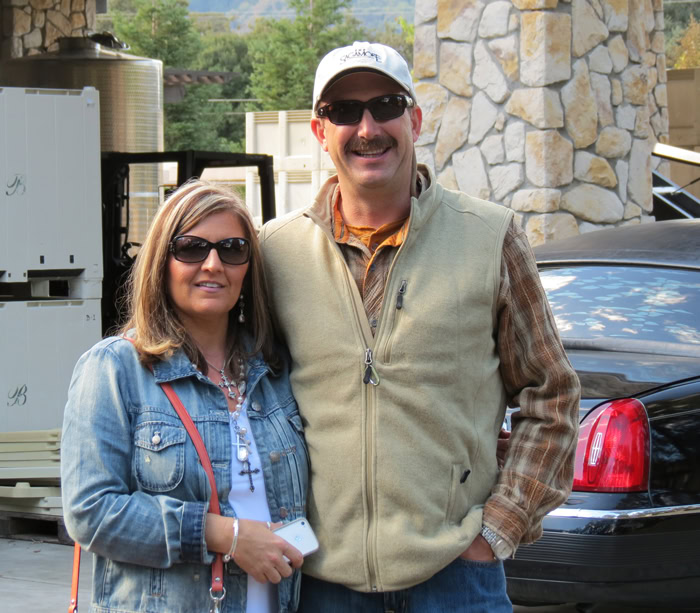 Dave and I celebrated our 21st anniversary on Friday …. in Napa, Ca.
The pictures I'm sharing with you were taken on a wine tasting tour …. Dave had a business trip there and ask me to join him to celebrate.
While he was in meetings I was shopping at the outlet stores….I found the orange purse you see at the Coach outlet….and it's big enough to hold my iPad. My new glasses came from the coach outlet and the jacket I have on was from JCrew. (all three anniversary gifts for myself.)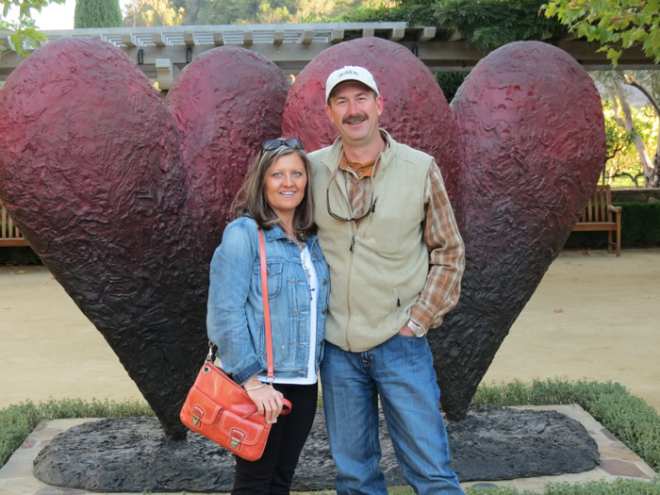 The first picture I posted was cropped to eliminate the stuff outside the winery. The last two pictures …I did not edit one thing. The reason I share that is … the colors are so beautiful. They told us we were there at a perfect time …. the leaves are changing and in a few weeks they will be gone (much like here in Kansas but it's prettier there).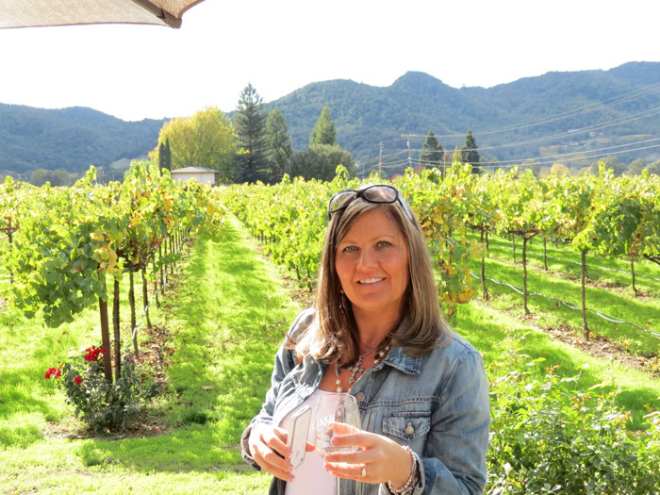 Notice what I'm holding … iPhone and wine glass … it's scary … that phone is never out of my sight!!
If you know me … you know I'm not a drinker .. most of friends that do would say I'm a buzz kill. But since it was our anniversary I decided to taste all the wine (all three winery's). Wine normally gives me an AWFUL headache (I wasn't looking forward to it) but I learned something on this trip. It's the cheap stuff that gives you the headache … good wine does not. It's the first time I've drank and didn't think I was going to die (from the headache).
If you've never gone on a wine tour …I would highly recommend it!! It was a lot of fun and we learned so much. When I get back from my trip this week I'll post some additional pictures on my personal blog.
By the way … I did not announce I was going to be gone last week because I didn't have a house/dog sitter. When I have someone staying at my house I feel that it's save to say so …but when Chase is home alone … I will not …even though he will be twenty in a few weeks. You can never be too safe!!!
I hope you had a great week and I'll try to catch up on email asap!!!
Thanks!!