I'm headed to the Stampin' Up! Convention in Salt Lake City.
And while I'm away ….this post will stay at the top of my blog. You'll see a few posts below …but I'll primarily be using my Chic n Scratch Fan page on Facebook. (It's set up to use very easily with my iPhone.)
Between Friday, July 13th thru Sunday July 22nd …. I'll be offering Double Reward Points. Anyone that places a minimum of $25 will get two punches instead of one ….and so on …. $50 order will get four punches …etc. (amount is before tax & shipping). Click here for more details on my Reward Punch Card.
If you would like to get updates while I'm at Convention ….. please click the "Like" button on my Chic n Scratch business page. My personal account is not where I post Stampin stuff …if you want updates …it's the business page you want. Click here to go there now.
I expect many of you will fill your Reward Card … so I need a favor …if you fill up your Reward Punch Card … please email it to me after July 22nd. I'll have very limited access to email and you know that that means (an overloaded email box).
As always if you have an urgent matter … please email me with "urgent" in the subject line and respond to those first.

Thanks & have a great week!!
p.s. When I return from Convention … I'm going to draw one persons name to win a gift from Momento Mall at Convention. Last year they had the coolest umbrella that I'm still using to this day….I can't wait to see what they have for us!!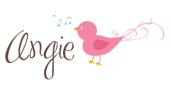 Click here to order Stampin' Up! Products on-line 24/
A note from Miss Bella … she says to tell you she'll miss me but Miss Brooke will be taking very good care of her 🙂