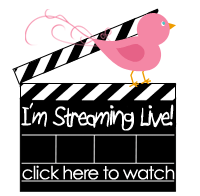 I'm streaming Live today at 5:30 pm Central time – June 6th, 2012. Click on the button above to go there 🙂
To participate in the chat all you need to do is create a free account with UStream and join my live stream (when it's live). You can watch the show without signing in …you just can't ask questions.
This event will not be recorded and will not be available once the broadcast ends. I'm sorry …. their fee is $99 a month .. and there's no longer a free option.
Thanks & have a great day!!