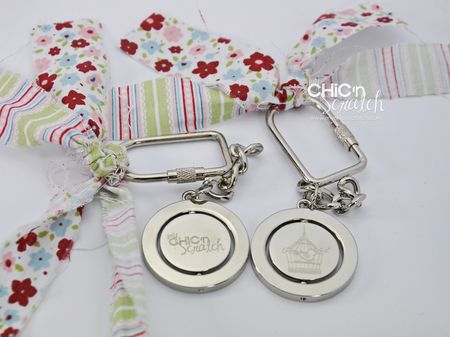 This year (2012) I'm sending FREE My Chic n Scratch keychains to anyone that redeems their Reward Punch Card. You can also call them a bag tag .. they hook on to a bag real nicely!!
If you redeem a punch card this year … you'll receive one of these kits. When you get it all you need to do is tie on the Twitterpated Fabric.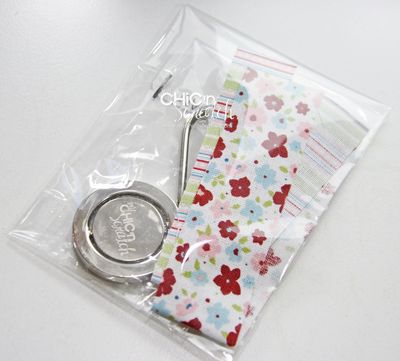 Click here for more information on my REWARD PUNCH CARD PROGRAM and becoming one of My Chiclettes.
Please note … I'm a tad behind on sending these … if you have not received it …you should some time next week.
One more quick note to explain this gift … after the year I had last year between my son and myself being sick… I wanted a way to say "thank you" for sticking my side and not leaving me!! There were days I was sure you would and you did not. Again, I will always be grateful!!!
Now for some additional subjects … PRODUCT SHARES ARE COMING. I'll announce them on Friday, June 1st.
INK Pad Club … Two clubs are full and we're working on the third.
Thanks & have a great day!