I'll be on vacation between April 28th – May 6th and I have some important reminders for you.
The Occasions Mini Catalog ends at midnight on April 30th and the Summer Smooches Promotion ends as well.
The Retired Accessories are while supplies last.
Double Reward Points …. If you place an online order between April 28th & May 6th you get Double Rewards points for your Reward Punch Card. If you fill your card this week please wait until May 7th to forward it to me …since I'll be on vacation I don't want it getting lost among all the emails!! Click here or more information on my Customer Appreciation Reward Punch Card.
Thanks & have a great week!
p.s. Here's a couple pictures of Miss Bella (YES, I will miss her terribly but she will be well taken care of between Chase and Brooke and our house/dog sitter!!)
This first picture is of her on my Bean Bag that she thinks is hers … before her hair cut (she has a green leaf on her mouth too).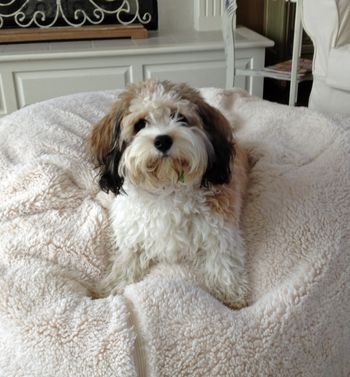 The 2nd picture is after her hair cut ….once again on MY bean bag 🙂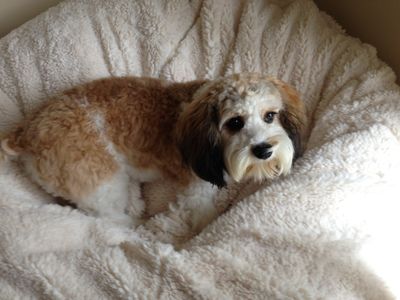 Click on the link to download the Accessories retirement list. Please remember everything on this list is WHILE SUPPLIES LAST.