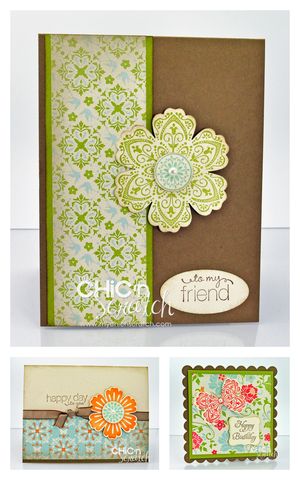 Here's what's included each month:
Stamp Set of the month (six month membership) – Brand new stamp set valued between $14.95 – $24.95.
Kit containing all the pre-cut supplies needed to make two each of three cards & envelopes (total of 6 cards and 6 envelopes).
Full color copy instructions.
Video Tutorial
Free Hostess stamp set of your choice on the 6th month of your membership.
Stamp sets can be changed as long as you let me know by the deadline.
Members will be notified of everything via email and we'll have a separate web page for Stamp Kit of the Month Club (web page will contain the same info sent in the emails .. giving you two ways to stay informed).
Anyone can join … no matter where you live in the US (US only).
Your membership is for 6 months and cost $47 a month (cost includes shipping).