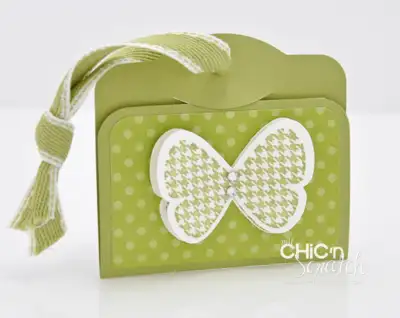 My project today is the Two Tags Post it Notes that I made using the Two Tags Die with the Big Shot.
Some of you have seen this project before. Last summer I was offering a sneak peek …but then with all my health issues I forgot to release it to everyone. After my last bloopers video I had someone remind me I hadn't shared it.
Here's a picture of the inside ….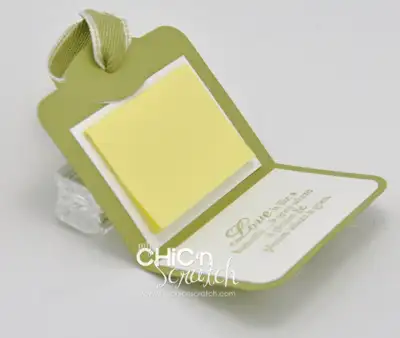 Download Two Tags Post it Notes Instructions
Here's the Stampin Up supply list for the Two Tags Post it Notes:
• Stamps: Butterfly Prints – W#121049 C#120738
• Ink: Pear Pizzazz #119884
• Card Stock: Pear Pizzazz #119795, In Color DSP #117158, White #100730
• Tools/Accessories: Two Tags Die #115954, Butterfly Punch #119848, Rhinestones #119246, Mini Glue Dots #113683, Paper Piercer #116631, Corner Punch #119871, Pear Pizzazz Ribbon #119265, Big Shot Die Cut Machine #112439
Special Note: I'm wondering … is something up with my email? I had to upgrade my email service this week but the amount I'm receiving is low … If you've emailed me and I haven't answered you …. please try again. I did hear from a few of you that your email was returned because my box was full …that should be fixed and hopefully you'll never get that message again!
Have a great day!!