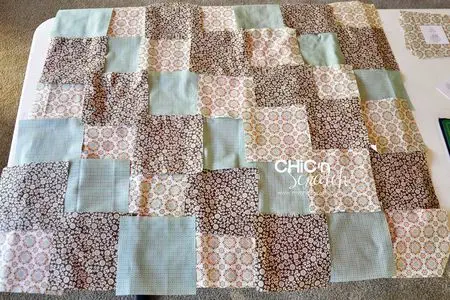 I decided last week that I was going to make a Spice Cake Drag Around Rag Quilt. But …before I go any further I have to tell you I'm testing the waters.
The Drag Around Rag Quilt I made a few months ago …. was made with all flannel fabric. And …. with all flannel it comes out super soft!!
I'm not sure how it's going to turn out using the Stampin' Up! Spice Cake fabric …since it's not flannel ….but I'm going to add Chocolate Flannel for the inside piece so at least it will have the normal fraying.
Once I get it complete …I'll take pictures and let you know what I think. The other option is you could use flannel on the back side and the middle piece and then the only thing that wasn't flannel would be the front …but we'll see. I think I'll like it …. I just may have to wash it with some fabric softener a few extra times.
If I find that I like using the Spice Cake Fabric for the Drag Around Rag Quilt ….I'll make those instructions available to everyone that's purchased the Drag Around Rag Quilt Class & Instructions. (Size and measurements are the same …only difference is we're using Fat Quarters and not yards of fabric and we're using non Flannel fabric.)
By the way I'm not sure I've mentioned this before ….. if you want a larger size quilt …all you do is add more rows. I started with the Drag Around Quilt because you can make it from start to finish in five hours …. (typical "get it done Angie" style).
Click here if you'd like more information about my Drag Around Rag Quilt Online Class.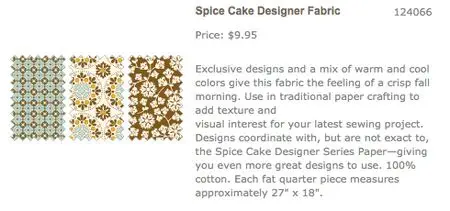 Changing the subject … if you emailed me about the Thyroid website …here's the link: http://thyroid.about.com/?nl=1 Did you know September is Thyroid Cancer Awareness Month? (I just found out myself.)
Thanks for stopping by!!
p.s. Facebook fans …I'm sorry I haven't posted the project I shared with you last week. I promise as soon as I can stand and do a video it's at the top of my list. I'm thinking I may need to redo my craft room so that I can sit and stamp instead of standing. But just thinking about that is overwhelming as well!!
Click here for details on how to win a Big Shot Die Cut Machine.

Join my team & become a Stampin Up Demonstrator in the month of October and get a Free Big Shot Die Cut Machine.