Congrats Suzanne S !! Your name was drawn to win a free stamp set and I've sent you an email. Click here to check out the stamp sets available for my Free Stamps for 12 weeks.
Once you've chosen your free stamp set please send an email to angie@mychicnscratch.com and include your address so I get it shipped asap.
Have a great day!!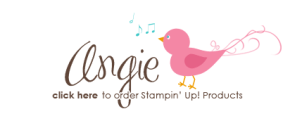 p.s. Week one, two & three winners choose Punched Posies, Peaceful Season & Picture This.