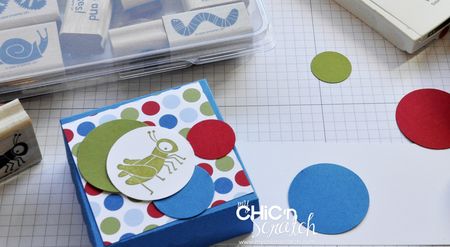 Here's what I'm working on…… a box using the Celebrations Designer Paper with the Bugs & Kisses stamp set.
The box measures 3-1/4 x 3-1/4 & I'm thinking it would be a darling box to give a toddler….or maybe it would be a good prize to pass out to everyone at a birthday party….you could add some candy or some of those little plastic toys. (It's been a while since my kids were that little but I sure remember spending a lot of time & energy on making the perfect treat bag to send home with each child.)
I'll try to finish my box this evening ….. but I'm not sure….Chase's doctors appointment was re-scheduled for today and we're headed out soon. We were warned to bring something to read 🙁
Have a great day and I'll see ya tomorrow!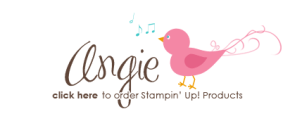 p.s. you may see me chatting on Facebook today…if the doctors office doesn't make me turn off my phone.