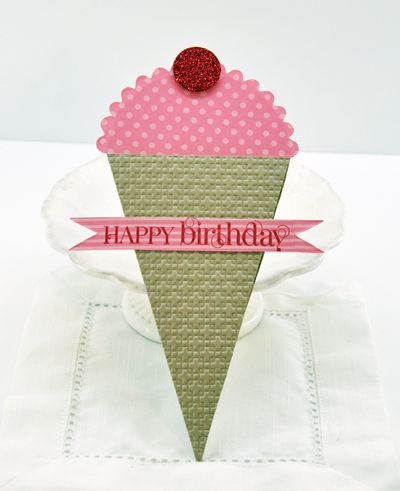 Can you believe this card was made with the Petal Cone die? When Jill gave it to me at Leadership all I could say was WOW!! I seriously love it!!
She used the Square Lattice Embossing Folder for the texture and the "happy birthday" is in the Curly Cue stamp set. The cherry on top is the Glimmer Paper in the Occasions Mini Catalog.
Here's a look at the inside.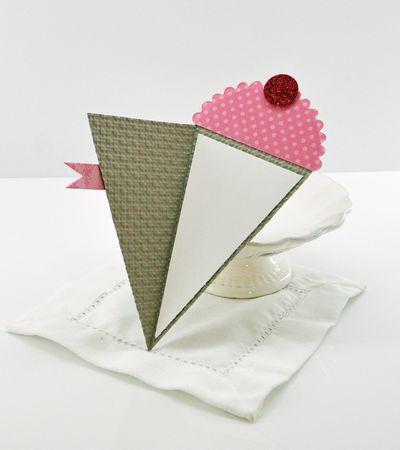 When I first got the Petal Cone die I was thinking I'd make something with a heart (there's a heart in there). But an ice cream cone….not my idea but I sure love it!!
Over the weekend I'm going to film a video on how to make the Petal Cone Ice Cream Card.
Here's a few reminders:
Tune in tomorrow at noon (central time) for Stamp with Chic n Scratch on UStream.
Sale-a-bration – For every $50 purchased you get a free item from the Sale-a-bration Catalog.
Free purse drawing – Click here for all the details.
Have a great weekend!!
p.s. The video for the Petal Cone Box is posted on my Chic n Scratch Live! website. Click here if you'd like to check it out.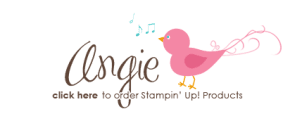 Petal Cone Die #121810
Glimmer Paper #121790
Square Lattice Embossing Folder #119976
Curly Cue stamp set – Wood #117014 – Clear #120510
Soft Subtles Designer Paper Stack #117152