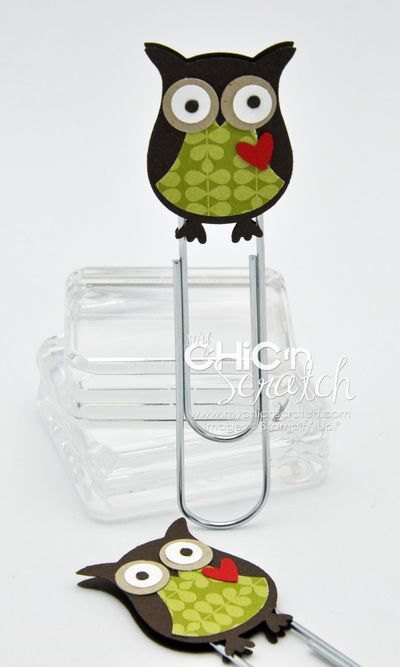 When I received my copy of the 2010/2011 Idea Book & Catalog I instantly feel in love with several items!! The Two Step Owl Punch is one of them.
I've told all my stamping friends they better order him fast because I'm going to be using him for a Halloween project soon (just typing Halloween makes me excited….sorry …it's the little things that bring me joy).
I have a video ready for you and you're going to be thrilled at how easy it is to make this owl….seriously…one punch does all that…I love it!!
Click here to head over to my Chic n Scratch Live! website to check it out.

Two Step Owl Punch #118074
Play Date Designer Paper #117168
Early Espresso card stock #119686
Crumb Cake card stock #120953
Real Red card stock #102482
Whisper White card stock #100730
2-Way Glue Pen #100425
Paperclips – purchased at Walmart but they've been discontinued.