Does the title of my blog post scare you?
It does me…. just kidding 🙂
Two weeks ago we discovered that Chase's left leg is half the size of his right leg. Of course it has totally freaked me out. How could I miss that? I see him everyday. But the truth is … I see him …. but do I really? I've been consumed by my business for so long that I've become someone I don't recognize. I did not start my blog to sell thousands, I started it because I love to teach people how to stamp and when you love what you do it's possible to make money at it.
I've wanted to talk about this for a while….but I live in fear that I will wake up and it will all be gone. Even by sharing this info I know some will move on and not return to my blog. But living in fear is not healthy!
We have a saying in our house…if something keeps happening God is trying to tell you something. I've just been ignoring the signs…. but I think I've got it loud and clear.
We're not sure what is going on with Chase's leg, I took him to the doctor and they are referring us to Childrens Mercy. The doctor couldn't tell me a lot but shared that his calf is 2 ½ centimeters smaller than the right and his thigh is 3 centimeters smaller. We're waiting for them to fit us in and in the meantime we'll just pray it's just something minor. One of the reasons we didn't notice it sooner was because Chase wears jeans all the time…. even in the summer. On occasion he'll wear shorts but not very often.
So, my goals for this year are turning more personal. I'm going to lose 45 pounds. I'm going to finish Chase's scrapbooks before he graduates next spring. And as we continue I'll share more of my personal goals.
I'm not sure what my goals for my business are going to be this year. I need time to really think about it. Last year & the previous year was all about money.
Am I quitting …heck no!! If that was going to happen it would have been when I had to stop selling my Chic Stands (something that still brings me pain but it's business & I get it).
I will continue to post, I'll continue to offer product shares…. there's not one thing I'm going to stop doing. Except …. I'm going to do it when the time is right for me and my family. Not because I'm afraid you will leave me or go somewhere else. For example, this weekend is July 4th. And we are headed to the lake…. It stresses me out ….. like you wouldn't believe that I have to leave my blog & my email. I try to create posts in advance so you won't leave and that's just not the right way to live.
I'm also in the process of creating a page to share my losing weight. I'll share what I eat, how much I exercised and track my weight….but I'm not posting my starting weight just yet….it's just too embarrassing!! I started off the new year right I walked 45 minutes today and ate a boiled egg with toast for breakfast 🙂
I hope you have a happy & safe July 4th weekend!!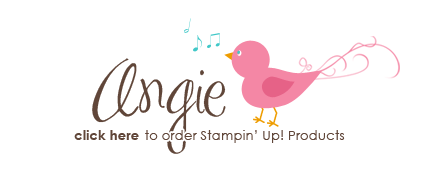 p.s.
I do have a blog post for today and tomorrow…I'm just taking off Saturday – Monday.