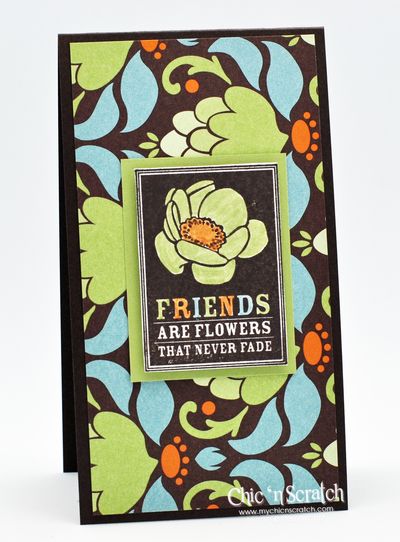 My card today is using some of the new product 🙂 If you're a Stampin' Up! demonstrator you can pre-order some of the new stuff this month and the Friends Never Fade stamp set is one of them.
Are you as excited as I am about the new catalog and the new stamps coming our way? I know I am!!
Now to my card…..I used the Friends Never Fade stamp set with the Greenhouse Gala Designer Paper. But wait…..I need to change the subject real fast and tell you….the designer paper selection in this catalog is sooooo yummy. You guys know my favorite colors and without giving any info out before I'm allowed ….I'll just tell you…… this year I'll be using lots of DSP!!! (DSP is the abbreviation for designer paper.)
Back to my card again for just a minute…..I used three of the new colors that include….. Pear Pizzazz, Early Expresso & Peach Parfait. My card measures 3 x 11 and I scored it at 5 1/2. It will fit in either our small open ended envelopes or the medium envelope. I started out by leaving the flower white and not coloring it in …but decided to step out of my box and add some color. I really like it 🙂
I made several cards using the this stamp set and paper and I'll sprinkle the other ones in …over the next week or so.
Thanks for stopping by!!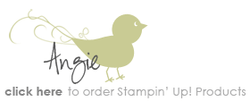 p.s. thanks for the emails about my headache!! I feel better ….or I should say my headache is gone but it left me with a sore throat. and you know how you feel after 24 hours of a really bad headache…. like you're afraid any minute it's going to return.