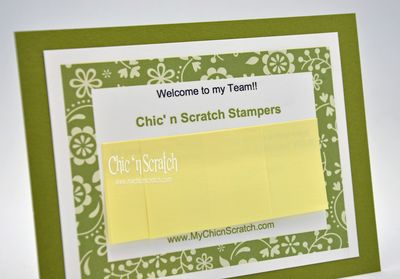 I'm super excited to show you this project!! I've been wanting to make these forever and just didn't have the time to figure it out. But it was so easy I'm not sure why I waited!!
You can create all sorts of postcards using My Digital Studio. You could even use it for baby shower or birthday party invites. You print four to a sheet, cut them apart and attach it to a 5 1/2 x 4 1/4 piece of card stock. Once I get my designs just the way I want them….. I'll have Stampin' Up! do the printing for me so I can save my printer ink.
I've filmed a video on how I made them, click here if you'd like to head over to my Chic' n Scratch Live! website to watch it.
I used the Sweet Pea Digital Kit to demonstrate in the video and the one shown here is using the Old Olive Blooms that's included with My Digital Studio.
Thanks!!

My Digital Studio #118108
Sweet Pea Digital Kit #119978
Old Olive card stock #100702
Whisper White card stock #100730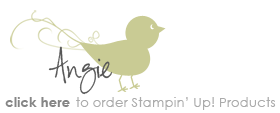 p.s. I covered up the message in the middle because I made these for my team members and I'd like them to read my note in person 🙂