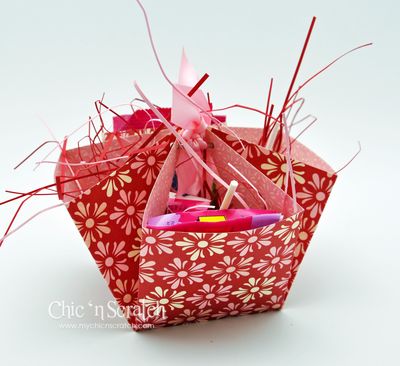 I made a few more Two in one Baskets yesterday and this is what I'm giving Chase & Brooke for Valentines Day (along with their big box of Chocolate).
I used the Sending Love Specialty Paper #117153 from the Occasions Mini Catalog with the Pretty in Pink Satin Ribbon #117289.
I made this basket with a 9 x 9 sheet of cardstock. If you'd like to see how I made it…… I have two videos filmed and you can watch them on my Chic n Scratch Live! website, click here to go there now. Or I have the supply list with instructions available for a small fee, click here to head over to The Chic Stand for all the details.
If you've tried to call me in the past couple days…our digital phone is acting up…twice it's stopped working while I was on the phone with someone & now it's snowing like crazy (rain & snow also disrupts our service on occasion). If you've tried to call me, please send me an email and I'll call you. Hopefully it will work itself out in the next few days.
Thanks for joining me!!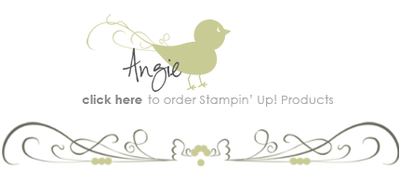 p.s. If you're a Stamp Club Member, 3D Kit Club Member or Downline Member..please do not pay for the instructions….You get them for FREE 🙂 If you have any questions about them please don't hesitate to contact me.