Thanks for being a part of my life and I hope you've had a great Thanksgiving!!
I woke up early this morning….cooked most of the day….and now it's over 🙂 It's so funny……you cook for hours and hours (started yesterday) and then in less than 30 minutes it's over.
I don't have a stamped project to share with you so I thought I would show you my Sweet Potato casserole……it looked so pretty coming out of the oven I just had to take a picture.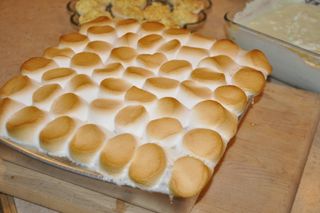 This picture tells a story…..every year I made this dish and it suddenly disappears. I'm not sure which person in this house does it ….before we know it …..it's all gone. (We suspect it's Brooke but she'll never tell). Chase decided to jump in there & look suspicious ……he's always cracking us up!!!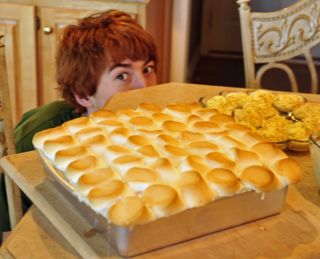 I hope you've had some special moments this Thanksgiving season!
p.s. Tune in later this evening for my Black Friday through Cyber Monday Stampin' Up! special.