Good afternoon,
I was going to save this picture for later….but after receiving so many awesome comments and emails I decided to share it today. (Weekend posts may be headed in the direction of just fun stuff.)
My picture is of the gift I covered with the brown wrapping paper & the Figgy Pudding Flower. (Can't find my big roll of brown paper so I dug out a grocery bag and cut it apart).
Here's the picture of the flower before I added it to the box.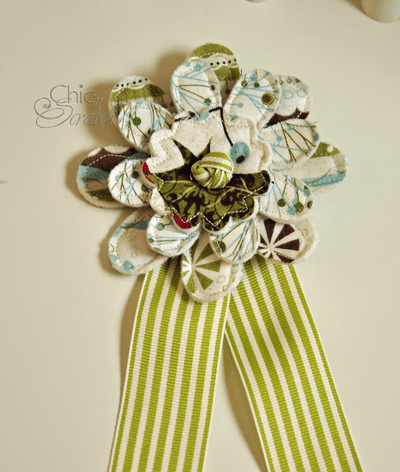 I used the Flower Folds Die and the Scallop Circle #2 Die to make the flowers and the Old Olive Grosgrain Ribbon matches the Figgy Pudding Fabric. I thought about using the Chocolate but I went with the Olive since it's one of my favorite colors.
Have a great day!