Hi, I just couldn't resist showing you my latest fabric!! It's "Birdie" by Me & My Sister for Moda Fabrics. Don't you love the title? You know I love birds….as well as pinks & greens and I've decided to try my hand at making a purse. I'll show you the fabric and then I'll answer some questions.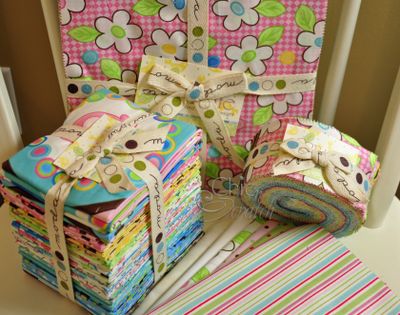 Q. How does this relate to stamping & Stampin' Up! ? A. I'm using Big Shot dies to cut the fabric. The latest die I used was the Top Note Die.
Q. What am I doing with all the flowers I'm making? A. Christmas presents, Birthday Presents, Downline Presents, Incentives & I'm wrapping my gifts with Brown wrapping paper and attaching the flowers.
Q. Am I making a quilt? A. That's a tricky question….let's just say I'm working on my squares.
Q. You're making a purse? A. When I was in Hawaii I had so many people ask me about the purse I was carrying….it was a purse that was quilted and I bought it at my sisters shop in Tennessee. (I had saved it for months just to use in Hawaii.) I've since broken the handle and it's showing some age….so I'm going to attempt to make a new one 🙂 If you never see it you'll know I failed. Here's a picture of the purse.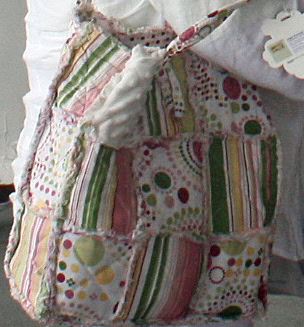 It looks like they used a Charm Pack to me….has anyone seen this fabric anywhere?
Have a great weekend!