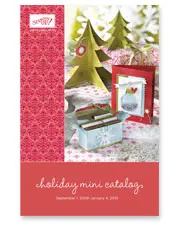 The wonderful Holiday Mini Catalog officially started today. If you'd like to view it, please click here.
Just a reminder, if you place your Stampin' Up! orders through me I've ordered your catalogs….they're just a tad late.
I've got lots of things to share today so I'll post a few more times.
See ya later!