Good afternoon!
Today I'm sharing with you two cards that I received at Convention. The first one is a lovely card using the Kind & Caring Thoughts stamp set. It's a Level Three Hostess set and if you'd like to book a workshop with me this is one of the sets you could possibly earn.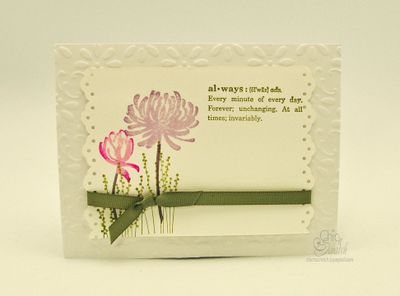 She also used the Define your Life stamp set, as well as the Pocket Silhouettes. The beautiful embossing folder is the Finial Press Impressions. Other items used were the Eyelet Border Punch, Mellow Moss Grosgrain (that was my favorite color before Celery came along.
The next card makes you smile! I love this bear and I really need to figure out how to use him for Halloween or Christmas (I love images that I can color).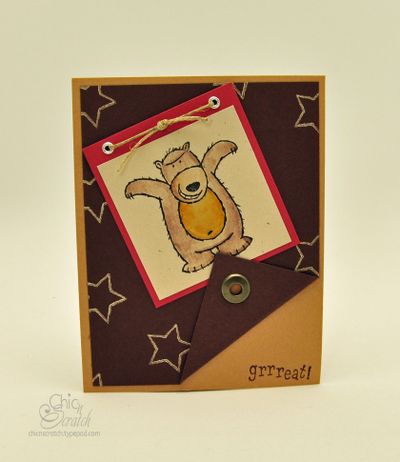 She used the Under the Stars stamp set & she applied Crystal Effects to his tummy. The colors include: Creamy Caramel, Ruby Red, Chocolate Chip & More Mustard…perfect for this time of year! She also used the Jumbo Eyelets…which reminds me I haven't use those in a while….I need to break those out again!
Have a great day!
Click here if you'd like to place a Stampin' Up! order.
p.s. Taking Chase & Brooke to Worlds of Fun in Kansas City this afternoon….wish me luck!! (I used to love to ride theme park rides but something happened when I hit 40 and now I'm terrified.)