Good morning!
The first picture today is a group shot of the Halloween Treats I've been working on. They are super easy to make and affordable as well. I used the Halloween Hoot stamp set, the Holiday Best Hostess stamp set & the Eat, Drink & Be Scary stamp set. You don't need to use all these sets….. I wanted to show you how to use what sets you have.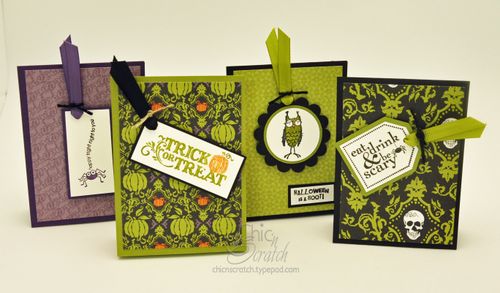 Last year I used the Batty for you stamp set on several of my Halloween treats and I'm pretty sure I need to dust that set off and use it too!!
The next two photos are close ups of the two I didn't show yesterday.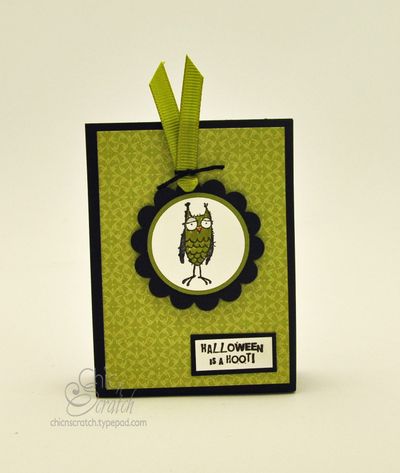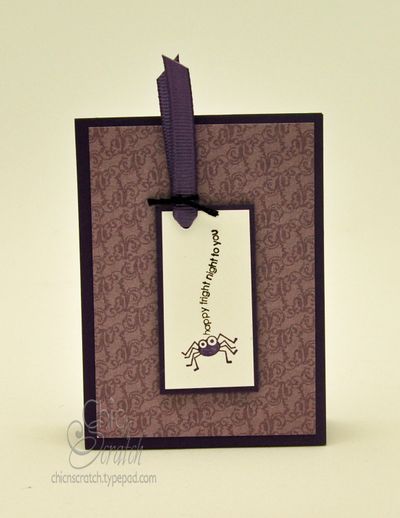 My final picture is a side view of one of them so you can see what it really looks like. Again you can use any of the treat size Halloween candy.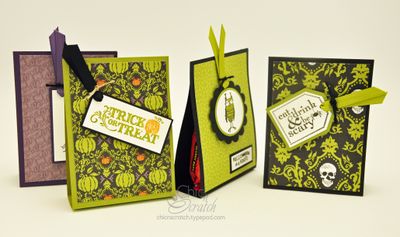 Have a great day and thanks for stopping by!!
Click here if you'd like to place a Stampin' Up! order.
p.s. Ladies if you're attending Card Class tonight, don't forget to bring your adhesive.
p.s.s. Over the weekend I'll be sharing some Convention swap cards, we have another busy family weekend. I'll resume posting the Halloween items on Monday (if all goes well, the video should be available also). See ya 🙂