Halloween Kit Kat Holders | Frankie Kit Kat Holder | Mummy Kit Kat Holder | Dracula Kit Kat Holder
I hope you think these goodies are worth the wait. I started working on the Halloween Kit Kat Holders yesterday and didn't want to show them to you until I finished all three.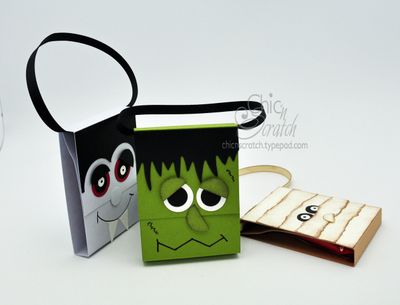 You've seen me make the Frankenstein & Mummies over the past three years but the Dracula is a new one for me. I owe my friend Julie a huge thanks (thanks Julie!! I owe you one) I had trouble figuring out how to do his hair and she emailed me a picture this morning on how to use a circle punch to make his hair.
I'll get busy filming the videos tomorrow. Do you want to see a video on how to make each one of these or just the Dracula? To make the Kit Kat Holder I have video available on my Chic n Scratch Live! website and you can click here to view it. Or to make a mummy I have a picture tutorial available and you can click here to view it.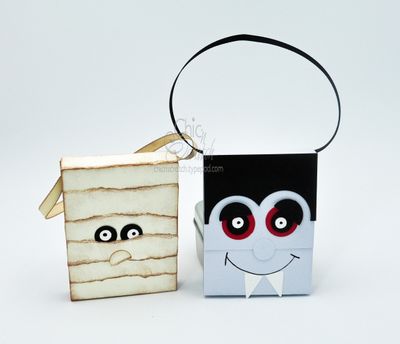 Thanks for the emails and kind words about my first audio message. I was nervous and excited all at the same time.
Thanks for stopping by!!
Click here if you'd like to place a Stampin' Up! order or join my team.