Good morning!
My picture today is a remake of the the card I shared with you on Saturday. Although I liked the card I posted….it was a tad too busy for me. Here's a simpler version.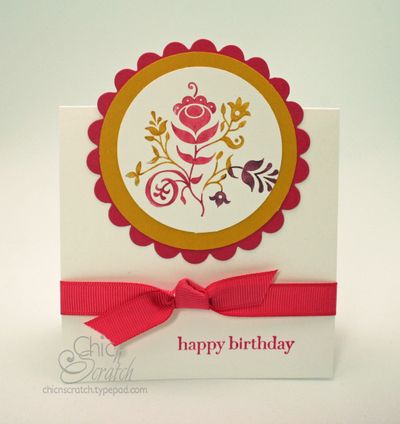 The next card is even easier….what I did was I made about 8 different cards, lined them up and then decided on which I like best. I'm thrilled with the two I choose!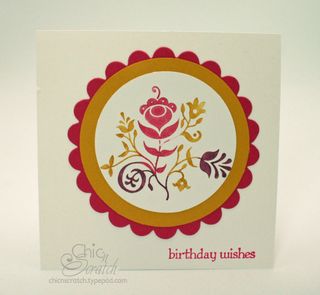 The large scallop is from the Big Shot Scallop Circles #2 die (one of my favorites). Both cards are 4 1/4 x 4 1/4….but by adding the Scallop the top card now measures 4 1/4 x 5 1/2.
Over the weekend, I completed 180 swaps, saw two movies….The Ugly Truth and Transformers, took Brook to Borders (our favorite store) and helped Dave get ready so he could fly out this morning.
I'll be playing catch up on emails and work stuff for the next few days.
Have a great day!!
p.s. Don't forget to check back to see the final Deal of the Week.
Click here if you'd like to place a Stampin' Up! order.