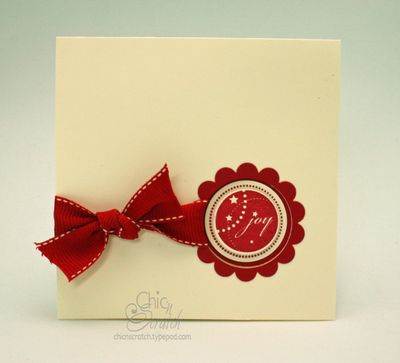 Hi, my cards today are more examples of my warm up cards. When I show you my Convention swap next week you'll see how I improved it.
I used the new Real Red 3/4″ Polka Dot ribbon with the Spotlight on Christmas stamp set. You can use any set you'd like in the middle. In fact this card is was one of my Card of the Week videos (I believe it's Card of the Week #2).
Here's another picture…..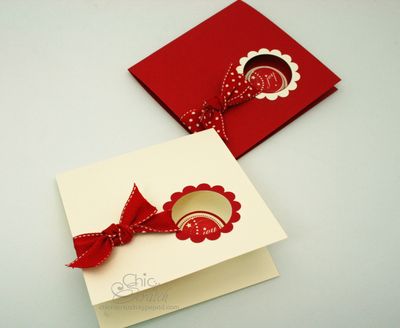 On the Vanilla card I turned the ribbon around so that the dots are hidden.
Thanks for stopping by!!
Click here if you'd like to place a Stampin' Up! order.
p.s. The Creative Contest will start Sunday, August 2nd. I gave the deadline of August 1st to receive all the entries. You are going to have your socks knocked off. It's been like Christmas going to my mail box each and every day. I got so many that we'll have multiple entries each day. I'll post all the details when it starts.
p.s.s. Ladies on my Stampin' Up! team, starting tomorrow we can pre-order from the Holiday Mini (my wish list is huge!!).