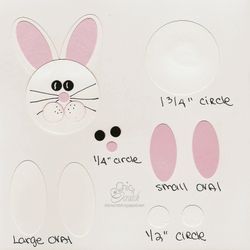 Hi, the Bunny video is ready and posted on my Stampin' Academy. Click here to go watch it.
Thanks!
Punch List: 1 3/4 Circle, Large Oval, Small Oval, 1/2 Circle & 1/4 Circle.
p.s. If you'd like a good laugh, turn the sound up on your computer and you will hear our bird going to town…not sure what made her so vocal that day but she was really chirping.