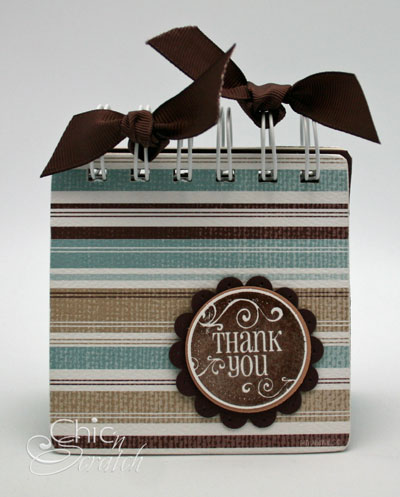 Hi, Thanks for joining me!
One more Post it Notes and I'll move on. I filmed two videos, one using the Bind it All and one using the Crop a Dile. Teacher Appreciation is next week and I know several girls that are making post it notes….. I'm glad I could help you!!
Click here if you watch to watch the video with the Crop a Dile. (bind it all, crop a dile, chic n scratch, chic stand…all these names are so funny)
Tomorrow we have some great specials starting (Friday) so make sure you check back. Plus, May 1st means I'll be showing you the Free Stamp for May and last but not least I'm changing my Customer Appreciation Program (you'll like the changes). Tomorrow's post will be wordy 🙂 just kidding! I may post two times tomorrow because I have another short video for you.
See ya!