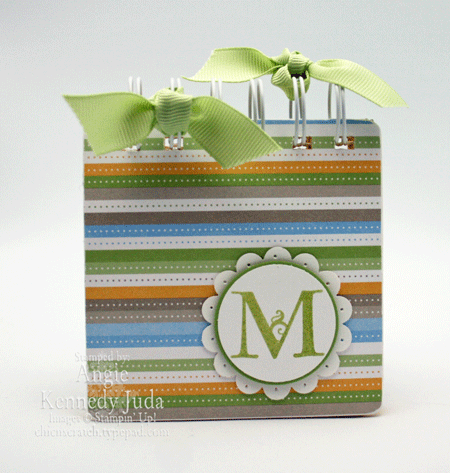 Hi, my video is still loading but I thought I would go ahead and show you the picture and when the video is loaded I'll come back here and update.
4:30pm update, the video is ready. Head over to my Stampin' Academy to check it out.
My video is going to show you how to make this darling project without the Bind it All. All you need is a Crop a dile and the owires (I use the 3/4″ size and you can find them in most craft store and they're very affordable.)
See ya in a while 🙂
p.s. Good news…the washer was just repaired & a load is going. I thought of something funny this morning…..I had April Showers and now I'm going to have May Flowers (May is going to be great & all that yucky stuff is done….).