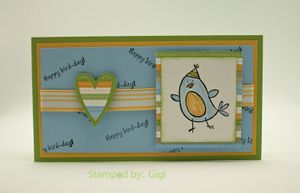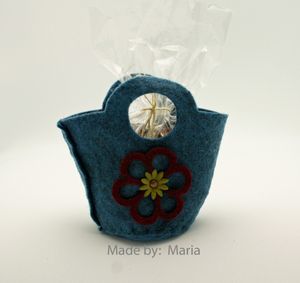 Hi,
Today's pictures are birthday goodies I received from friends, way back in March. I love all three and ladies I'm sorry I'm just now getting around to posting them!
Gigi sent me the card on the top…the Pun Fun stamp set will always be one of my favorites and I love birds. (I really hope the new catalog has some stamp sets similiar to Pun Fun, I love coloring!)
Darlene sent the next card & she knows I was so crazy for the Crazy for Cupcake stamp set that I centered a class around it last fall.
Last but certainly not least….the darling Basket & Blooms Felt Bag is from Maria. I love it and I can't wait to make one too! I'm still shocked that we can use felt, fabric & everything under the sun with the Big Shot 🙂
Thanks for stopping by!
p.s. Life keeps throwing me curve balls!! I believe what doesn't kill us makes us stronger…but can I just say… I need a break? I'll share a few details…..our washing machine broke last night and it's less than 2 years old….no warranty (after the first year) and of course my hubby is out of town (he's always out of town when we have emergencies) and I was behind on laundry. (trust me….. you don't want to know the rest of the details!)