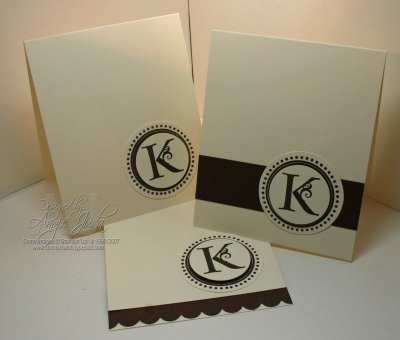 Good morning!!
This weekend when I was creating the bags you saw over the past two days…I also discovered that you could cover up the word "enjoy" with a letter and make some Monogram cards 🙂
I used the Lovely Letters Alphabet and the word "enjoy" (that's underneath the K) is from the Holiday Collection stamp set.
I get to see my family for Thanksgiving & I'm determined to take some cards to pass out. These cards are for Kim….and I'll show you more….soon!
Have a great day!!
p.s. these cards are a odd size. I messed up some cardstock when I was cutting for my Stamp a Stack & I decided to make some cute little cards. They measure 4 1/4 x 3 1/2 (opened card measures 8 1/2 x 3 1/2 and score at 4 1/4). See ya 🙂