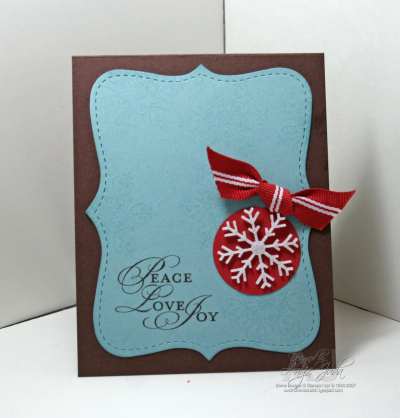 Good morning!!
Today's card is just like the one I sent in my Twelve Weeks of Christmas newsletter….the only difference being I used Bali Breeze instead of Kiwi Kiss. I made this one first but then I needed to make one in the color I like best.
Here's that one for those of you that did not get to see it 🙂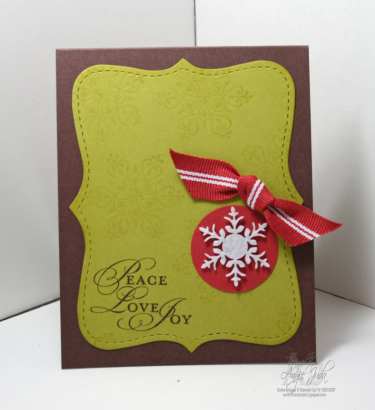 After I made the Kiwi Kiss version….. I thought I might try my hand at Pink Pirouette….and instead of using the Felt Flurries I decided to use the Big Shot Snowflake #2 die. Oops the picture did not capture the snowflakes in pink.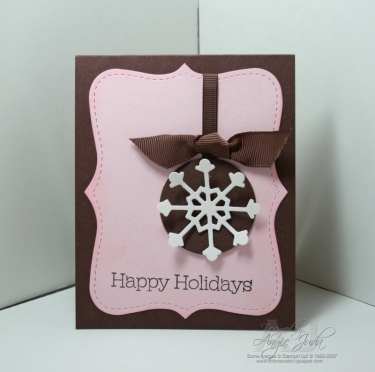 I used the All Holidays Stamp set on all three cards as well as the Top Note Big Shot die.
Thanks for stopping by…..see ya tomorrow!
p.s. If you're thinking of signing up to be a Stampin' Up! Demonstrator, don't forget the $99 special ends Saturday, Oct. 11th. (FYI…I need three more recruits to reach my personal goal for this period.) Please let me know if you need information…I promise I won't pressure you.