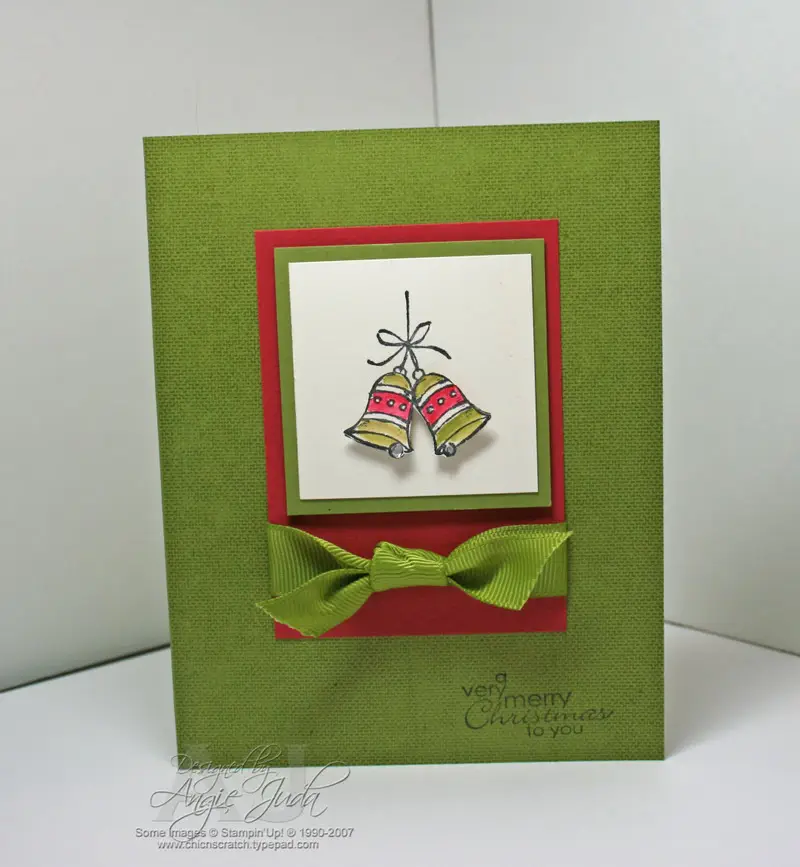 Good morning!
Sorry I didn't get around to posting yesterday…the day just got away from me!!!
I'm up to something again 🙂 hopefully that makes you happy.
I've been working on my "Celebrating You" incentive program & I decided that my customers need an opportunity to get rewarded a little quicker. So, I decided that the extra hostess sets I'm earning…I'll start giving those away.
Here's how it works…Everyone that places a Stampin' Up! order with me has a chance to win. Instead of drawing a name I'll use a random generator to pick a number. Your number will be when you placed your order…online or in person. The list of names/numbers will start over each month and the stamp set will change.
Here's the stamp set for October…and remember your name is automatically entered when you place an order 🙂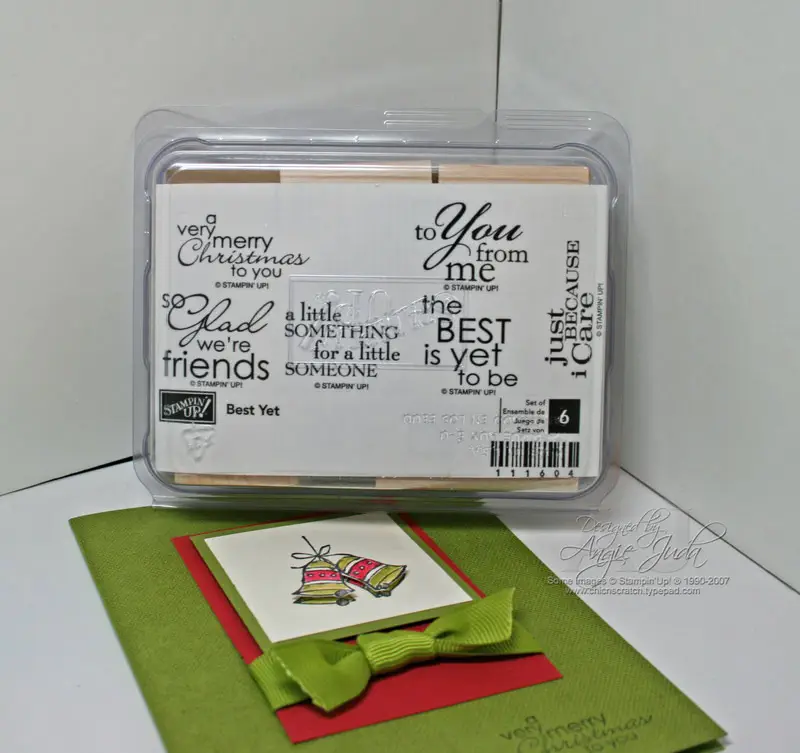 Details on the card…I used the Heritage Holiday Stamp set with the Best yet & Canvas Background. Did you see that I put dimensionals on the bells?
Have a great day and thanks for checking in!
p.s. Tooting my own horn 🙂 Yesterday it was announced that I was in the top 100 Demonstrators for the recruiting contest that ran from Aug. 11th – Oct. 11th. I couldn't have done it without all the new girls that joined…so hats off to you girls as well!! I'm still working on my goal of having at least one demonstrator in every State 🙂 and I'm looking for a pretty map to keep in my room for a visual reminder.
p.s.s My incentive program is intended to reward my customers which I am very thankful for!