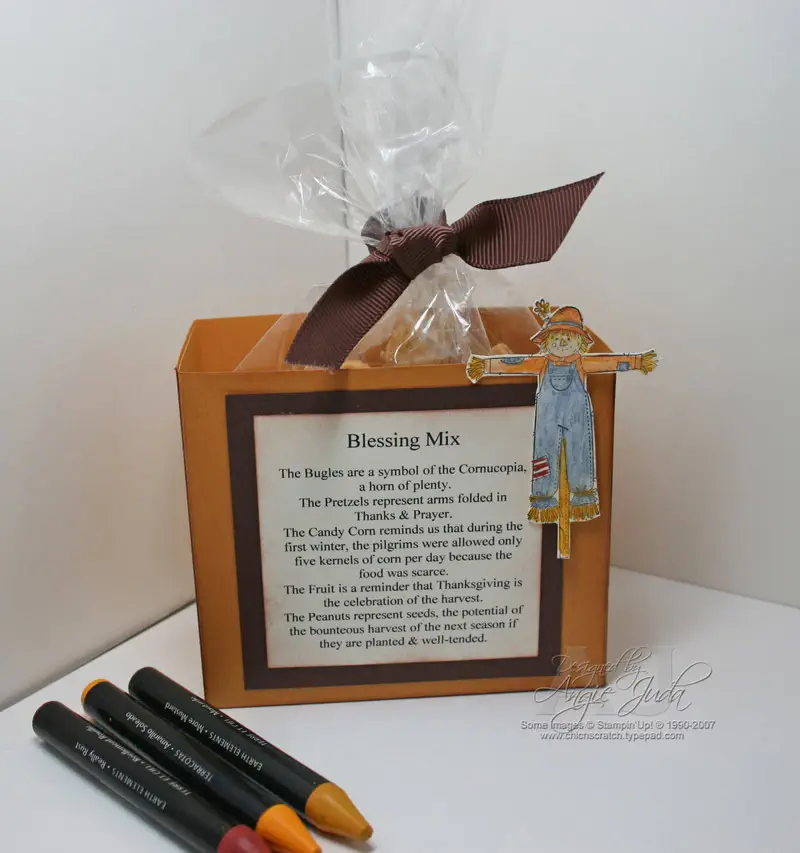 Good morning!!
Isn't this so cute??? I love that scarecrow and I love my Blessing Mix box!!
I used the Happy Blessings Stamp set from the Holiday Mini Catalog. If you need a copy of the catalog, please let me know and I'd be happy to mail you one.
Good news…..I'm filming the video today on how to make this box. I know some of you have been waiting so very patiently. I have all the supplies ready…just need daylight so the lighting is perfect 🙂
If you're looking for the poem….it's located on the left side bar…..under Poems.
5pm Update….Click here if you like to watch the video for instructions.
Have a Fantastic Friday!!
p.s. Club Girls …..this is one of your projects this month 🙂
Here's a picture of the first one I made….I wasn't happy with how dark it looked so I changed it up a little.