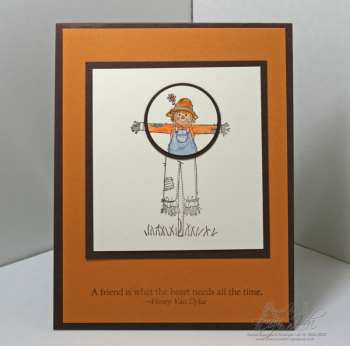 Good morning!
I'm a little late today…. By the time I got around to making this card, it was pitch black outside and I wanted you to see how cute that scarecrow is. I don't have a thing for scarecrows…. normally….but look at his face….too stinkin cute!!! And he's little which makes him even cuter 🙂
The Happy Blessings Stamp set will be available in our Holiday Mini Catalog and it starts October 1st. I used our wonderful Watercolor crayons to color him….they're so rich in color…I love it! I made two simple quick cards last night & here's the next one……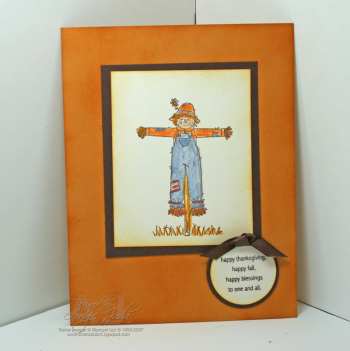 You'll have to click on him to view it larger.
My last picture of the day is a drawing by Chase. I was working on my cards and he needed a drawing for his art class, he had already drawn the Bat mobile Tumbler earlier so I told him to draw something easier this time and I handed him the Frankenstein box….here it is……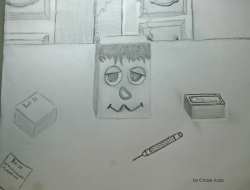 not only did he draw the box but he also drew my Chic Stand, the Stampin' Up! Paper Piercer and my lovely post it notes that I keep everywhere!!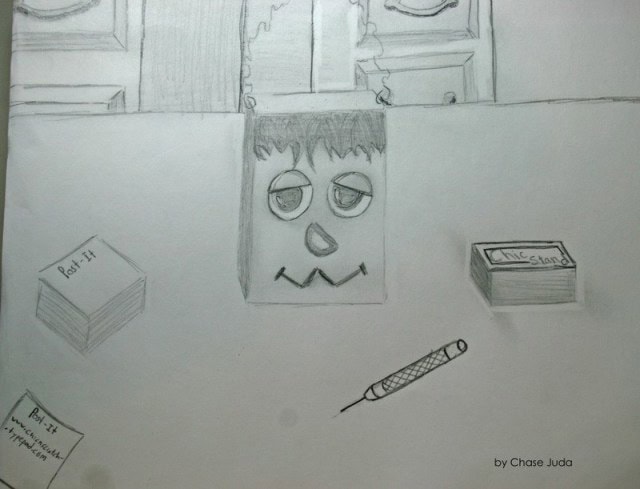 Have a great Sunday!!