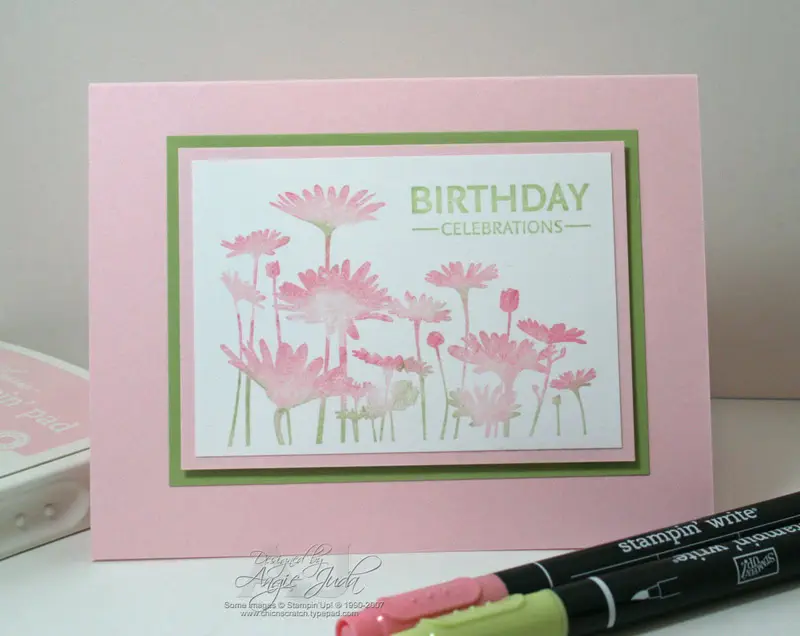 Good morning!!
Quick & simple card today 🙂
When they demonstrated the Upsy Daisy stamp set at Convention I knew I had to get it right away…and the icing on the cake is…. it's on sale at 15% off.
If you need a copy of our sales flier, please send me an email (an***@ch*******.com).
I know every project this week has been pink…sorry I got carried away!! Next to white…pink is my next favorite color (light pink that is). I'll try my best to move on…..
Busy day today…gotta run…..see ya later!
p.s. Daddy is home with a heart monitor and doing very well. Thanks for all your prayers and emails!! God Bless you all 🙂
p.s.s. Big Shot news coming soon! I'm forming a Big Shot club….for those girls that have mentioned you're ordering it as soon as it's available…you know who you are…I'm working on it and I'll release the details next week. (Yes… it will involve something free.)