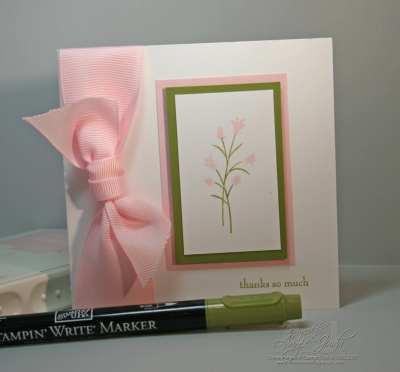 Me again…..told you I'd be back 🙂
I decided to make a simple card using the Pocket Silhouettes stamp set ( it's on sale for 15% off).
What do you think of the New Pink Pirouette Ribbon? It's just beautiful….but….I think next time I'll use it on a bigger card or even a 3-D item.
Quick reminder….I canceled my Open House for today but will reschedule very soon!!
Last reminder….my In-Color special ends tonight at midnight.
See ya tomorrow!