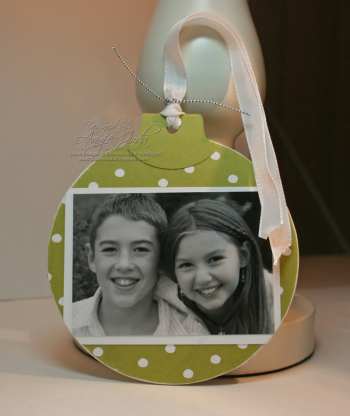 Good morning!!
What can I say……isn't this cute? I was playing around today with my Circle Coasters and decided to make an ornament. Last year I stamped "Let it Snow"….or was it "Happy Holidays"…. oops… I can't remember.
Here's the list of supplies ….. 4″ Circle Coasters, Bella Rose Designer Paper, White Taffeta Ribbon, Silver Cord, Round Tab Punch, 1/4 Circle punch & White cardstock. Club girls….would you like to make this project?
Good News…..my first order from the new catalog should arrive today…..it's going to be a PJ day!!! (do you stamp best in your pj's? I do!!!)
Couple reminders…..tomorrow at midnight is the deadline for my IN-COLOR Special. If you need more information let me know. And…if you sign up to be a demonstrator this month and JOIN MY TEAM you can choose a free punch on page188. (Previously I said the Scallop Square and Scallop Edge but you are welcome to pick a different one.)
Thanks for stopping by….see ya!