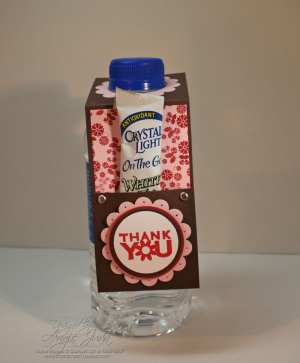 Hi,
Just a quick note to let you know I finished the video on the water bottle. You can click here to head over to my Stampin' Academy if you'd like to check it out. The one you see here, is one I'm taking for a 3-D swap for Convention. It's the new Wow Flowers stamp set & ….the Bella Rose Designer Paper 🙂
Have a great night & I'll see you again on Friday 🙂
p.s. I'm not going to say I'm getting caught up again this week…..I'm going to the doctor…I called today & booked my appt for tomorrow…..I must have a sinus infection….head, neck, throat, ear….I should just say from the neck up…. it hurts.