Good morning!!
I'm very excited today but…..I"m going to be really busy…..we have several doctors appointments……why do I schedule them all at once? Back to my excitement……Yesterday Stampin' Up! announced a New Product Line called Decor Elements. At first… the first 3 minutes…I was like "oh great…not my thing"….but here is the KEY word….they are removable….all of a sudden I wanted to jump for joy. Don't get me wrong…I love paper crafts and that will stay my main focus. But, I have a picture to share with you and then I'll add "the rest of the story".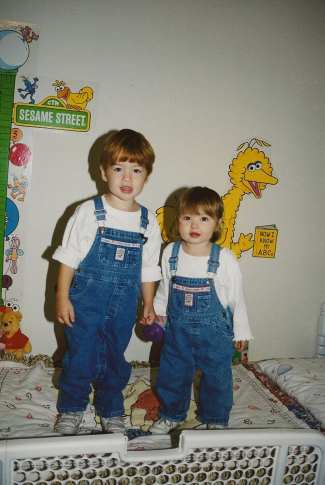 See Chase's walls? Those are Vinyl Clings, they were removable & we changed them around many times. His room was the coolest!! Here's some history for you…… We lived in 7 different places in 7 years. That sure made me think twice about putting holes in the walls, painting & wallpaper. Those clings traveled with us from house to house, until Chase out grew them.
June 19th update: I may be a tad over excited. I've been told by a few people that the Decor Elements are removable but not re-usable. Sorry I spoke too soon. In scrapbooking terms removable means you not only can remove it but also reuse it. Sorry I've confused us all, the Decor Elements are removable only (see, I knew my brain worked differently :O )
I am sure that Stampin' Up! will knock our socks off with their images!! And they will probably match my new stamp room perfectly 🙂
Here's a few details…
*You can use them on Walls, Tiles, Mirrors, Windows…etc.
*Phase One Includes 2 colors, Chocolate & White.
*100 images are being introduced today.
Here's what I don't know….When we can start taking orders. I'll find that out and come back and update this post. 9am update….The first day to place orders is July 1st. As a demonstrator we get to pre-order them today, as well as the Brochures….that means very soon…I'll share some photos with you all.
Have a great day…..See ya tomorrow!
p.s. isn't that the cutest picture of Chase & Brook? Back then I could dress them alike and they didn't fuss…can you imagine if I tried that now at 14 & 15?
June 19th Update….I'm so confused….please ignore everything I've said in this post until we get more info from Stampin' Up!