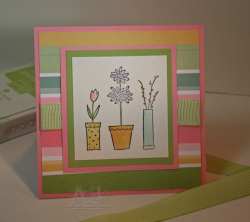 Good morning!
Today's card is a warm up card…..I kinda lost my mojo… so, I made this card to get back into the swing of things. I'll show you what I came up with tomorrow…..meanwhile….check out all my lovely gifts that some friends gave me.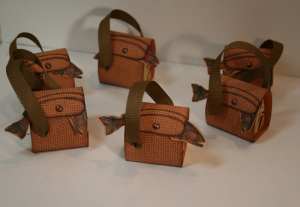 Can you believe how cute these fishing creels are? Gigi sent them to me and you can imagine my surprise when I opened the box. I can't wait to show them to Dave. Thanks Gigi, I really appreciate it!!!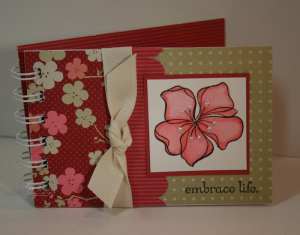 Update: Several people have ask how to make the fishing creels…..here ya go….She used my Nugget Purse template and just changed it up a little 🙂
What about this darling book? Isn't it just beautiful? Dawn E. sent this to me and I think I hugged it when I opened it. Thanks girlfriend! You didn't have to send me anything…but I'm sure glad you did :)))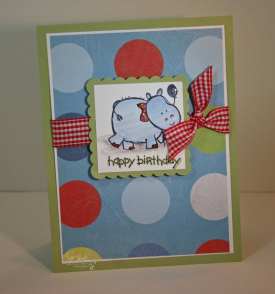 This Pun Fun card by Sally is so cute! Thanks Sally…..you know that's one of my favorite stamp sets! (the envelope was darling too).
The next two pictures are some goodies from my friend Sandra…..see those chocolates…I ate them all ….within about 5 minutes (they are my favorite candy…next to candy cigarettes….speaking of that…hint hint Shelly..I need more, can you set me up 🙂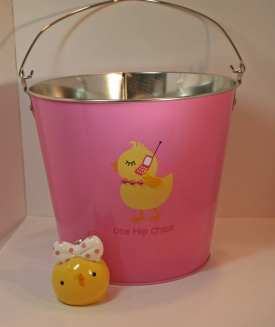 Aren't these goodies darling? Thanks Sandra! You know I love them!! By the way, the bucket is holding all my pending Chic StandTM orders 🙂 It's perfect!!
Have a great day….see ya tomorrow!