Card of the Week 7 with Stampin' Up! Demonstrator Angie Juda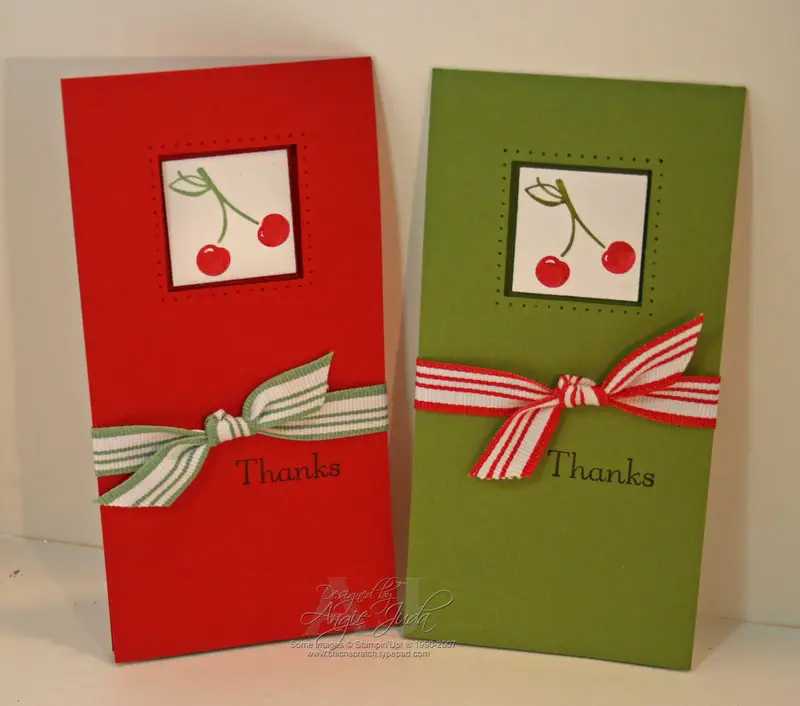 Good morning!!
Back by popular demand……a Card of the Week Tutorial 🙂 I had so many requests after last weeks card that I decided I had to share it with you. It's super quick & easy and it looks good in every color!
I've filmed the tutorial….I'm just waiting on the approval. In the old days (3 months ago) videos loaded fairly quickly, now it's taking several hours. What are we to do? As soon as it's available, I'll post it at my Stampin' Academy. And I'll update this post to let you know it's available.
Update: Tutorial is loaded and ready over on my Stampin' Academy 🙂
Thanks again for all the Chic StandTM orders!! If you weren't around over the weekend, you may not have read that I'm officially out of the Chic StandsTM. But the good news is, I have more on the way and they'll have Chic StandTM printed on them instead of Chic n' Scratch. Click here for more information on ordering a Chic StandTM.
Have a great Monday!
P.S. Stampers 6 Club is tonight :)) Happy Birthday Connie!!