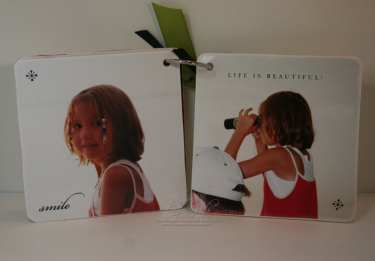 Good morning!
I've had so little time to stamp this week ….I'm kinda sad. So….. I'm going to show you something I've been working on. It's not anywhere near done, but it's super cute. I'll share all the details as soon as I finish (thanks Diana for inspiring me!!!).
Did you notice the Stampin' Up! Rub-ons? They are the Eastern Elegance Rub-ons on page 182 & they are so beautiful…… I need to order about 3 more packs just for me :))
Can you tell that's Brook? These were some of my favorite photos we took several years ago….in Clearwater, Florida (great vacation spot). Those were also the days that she would let me dress her….boy, do I miss those days!
Have a Happy Friday!