Big Deal Monograms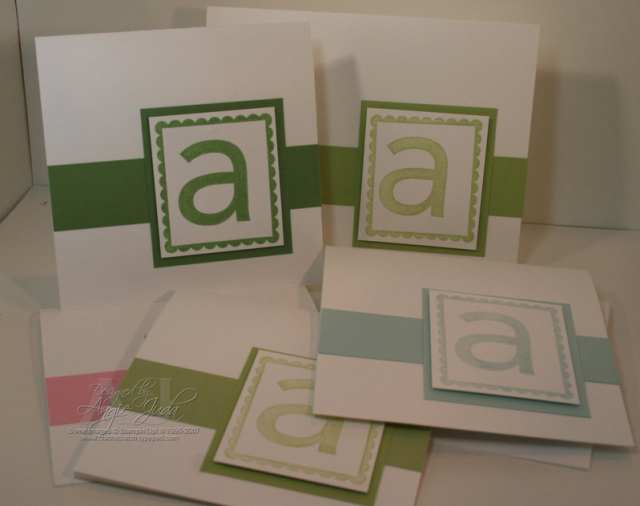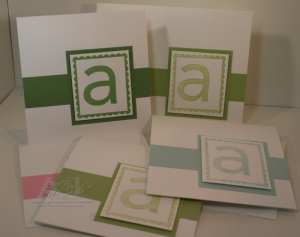 Good morning!
Quick post today….I didn't have much time to stamp yesterday so I decided to make something quick & easy…..a new monogram card! Don't you love it?
I used the Big Deal Alphabet Stamp set with Sweet Dreams (hostess level 2 set). All the cards but one measure 4 1/4 x 4 1/4 (or 8 1/2 scored at 4 1/4)…but the one in the back is a full size. I had to try just one…but you know me…I like the smaller best!
Gotta run….see ya tomorrow!