This cute little clipboard is another item I'm making for the booth. Isn't it just darling?
I choose this really old picture of Chase and Brook because I had extras and it kinda matched the paper, cute huh?
(Sorry the picture isn't the best, I changed my camera settings during the concert and now I don't know how to change it back. I'll add that to my to do list for next week.)
A big "Thanks" to Lise for coming over yesterday and helping me get my goodies ready, you were a huge help!!
If you're local and want to attend the craft fair on Friday, send me an email and I'll give you the addresss.
Here's another picture to show you the clipboard without the photo.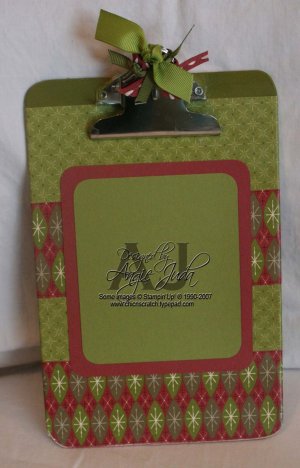 Have a super day!!