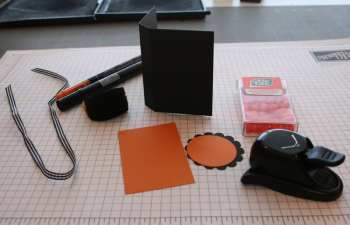 Here's the tutorial for the Tic Tac Holder….it's very very easy but I wanted to include pictures so that you would completely understand.
Sorry it took me several days…..I'm still trying to figure out Photoshop Elements 5.0, if anyone has any quick pointers I'd be happy to listen!!
Here's the list of supplies:
Black Cardstock: 4 5/8 x 3, score at 2 & 2 5/8, Pumpkin Pie Cardstock 2 7/8 x 1 7/8, White Cardstock 1 1/2 x 2 1/2, Small corner Rounder, 16″ Black Gingham Ribbon, Scallop Punch, 1 3/8 Circle Punch, Sponge (black ink), Pumpkin and Black SW Markers, Trimmer and Scoring blade. Sticky Strip, Stampin' Dimensionals, Big Pack Tic Tacs. Stamps used were Batty for You and Booglie Eyes.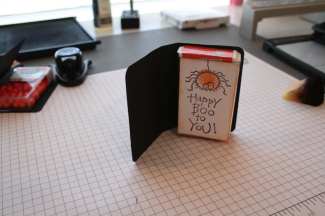 Attach Tic Tacs To Black cardstock using Sticky Strip (strong holding adhsesive).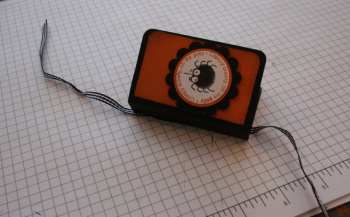 I took the Ribbon all the way around the tic tac holder and then ran it under the scallop between the two Dimensionals and tied a bow.