Frankie Tin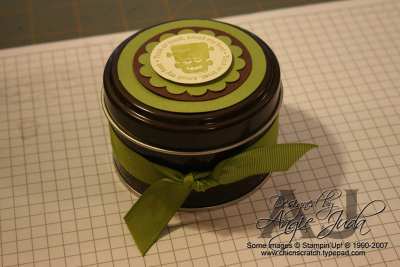 Quick post today…my club meetings tonight and I've got a lot to do!!! Last minute Angie on the move!!
Thanks Julie for the Frankenstein inspiration!!! Would you believe I can't find my candy bar, put it somewhere for safe keeping and can't find it anywhere 🙁
This cute little container is one of those M&M tins from Michaels.
Have a great day and thanks for stopping by!!
Local Girls…Reminder…..Yard Sale…Friday and Saturday!!!!