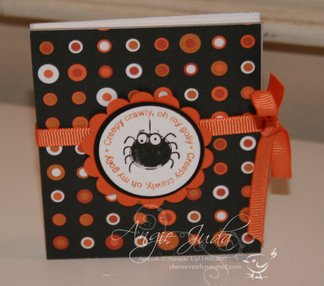 Here ya go…..the folding album tutorial! But can I tell ya…today is not a Happy Friday…I broke my little toe last night and got a speeding ticket today (got my ticket in front of the 45mph sign for going 47 in a 35, never really thought I had to pass the sign before I could speed up….and yes I've cried for a few hours.
So, passing on this tutorial will cheer me up to help someone else have a good day!!
If you have any questions, please let me know.
Thanks again Stacy for giving me instructions!!! Can you believe I've made this album before, it was just smaller. Somedays I scare myself!!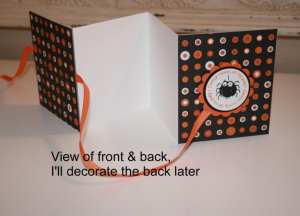 Check back later for my September Card Kits!!